Herrington PT Proudly Represents
the Most Trusted Names in Power Transmission

Second largest gearmotor manufacturer in the world
Assembly in Waunakee, WI
Strong OEM partner
---
Largest chain producer in the world with international operations in the US, Europe, Netherlands and Australia
Private labeled chain producer for many of top names in US; creating its own brand in the US
Top quality, third-party verified alternative to domestic chain providers
Customer list in US includes: John Deere, Case New Holland, Meyer Manufacturing and Agco
Owns market for lift truck chain (Toyota, Nissan and Hitachi)
---

All Motors Dual Rated 50Hz/60Hz — AC or DC
Repositional (Removable) Feet and Terminal Box
Short Lead Times with Warehouse in Chicago
Strength in Specials
---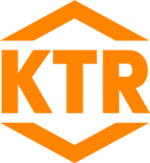 World's largest coupling manufacturer
Based in Michigan City, IN
Creator of Rotex line of curved jaw couplings
Eliminating resonance in your systems
---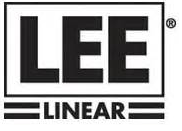 World-class, linear shafting for over 40 years
Custom shafting-threading, diameter reduction, keyways and more!
Online design/configuration tools
---
DOW is a global leader in silicon-based technology and innovation. We provide effective, reliable and cost-efficient solutions in our selection of professional grade sealant materials. Dow Corning's nearly 70 years of silicone expertise and innovation have provided legendary silicone benefits.
Dow Silicone Sealants are 100% silicone – This means no extending agents. When the extending agent evaporates the sealant shrinks, causing cracking in the sealed joint. 

Long-Term flexibility over a wide temperature range
Excellent weather and moisture resistance
Good adhesion and bond strength
Good electrical properties
Low flammability
Available in a range of colors and packaging options
DOWFROST™ – Heat Transfer Fluid is the only inhibited glycol made with DOW PuraGuard™
Buying the Dow means you know you are getting a superior product.
---
Lucas Oil produces the best line of lubricants and additives available anywhere!
Well known in the automotive industry, Lucas also specializes in a heavy duty line of products for the industrial and agricultural markets.
---