Click on a territory to see contact information and product lines represented.
---
Brad Hofmeyer, CPMR
Brad is a graduate of Northwestern College with degrees in marketing and finance and has over 20 years of sales management and operations experience with manufacturers. Brad also possesses the distinctive professional CPMR designation (Certified Professional Manufacturer's Representative) which is an executive education program for top performing rep firm owners and managers.
Brad, his wife, Melissa, and their four children live on a farm just outside of Manitowoc, WI. In addition to supporting kids' activities of baseball, gymnastics, dance, and T-ball, Brad is involved in several church leadership positions and association boards. As a family, they also enjoy boating and spending time outdoors.
Owner & Manufacturers' Sales Rep | 920-629-9035 | Brad@HerringtonPT.com
---
Craig Rohde     
Craig joined our team in June of 2018 as a Manufacturer's Representative serving Southern Wisconsin. After graduating from UW-Whitewater with a BS in Marketing, Craig successfully launched his career honing his skills in building customer relationships, identifying needs, and delivering solutions.
Craig and his wife, Anjeanette, are raising three boys and live in Ixonia, WI.
Manufacturers' Sales Rep | 262-510-8238 | Craig@HerringtonPT.com
---
Ryan Barz
Ryan graduated from UW-Whitewater with a degree in Business. He began his career with HerringtonPT on September 23, 2019.  For the past 6 years, Ryan has been in technical sales as a Sr. Business Development Specialist. Along with his passion for developing new business, Ryan has strong commercial and technical competencies.
Ryan lives in the country near Jackson, WI (just north of Milwaukee). He enjoys fixing up classic cars, hiking, and visiting the many state parks across Wisconsin. He is also an avid Milwaukee Brewers, Green Packers, and Milwaukee Admirals fan.
Manufacturers' Sales Rep | 262-364-4236 | Ryan@HerringtonPT.com
---
Nate Frey
Nate has 14+ years' experience in various mechanical design and salesfocused engineering roles. He also has an Applied Science Degree in Mechanical Design from Moraine Park Technical College. Nate has experience with vehicle sensors, web guide systems, gear drives, and industrial heating equipment. Most of Nate's career has been spent with NORD Gear where he spent 3.5 years as a mechanical designer and 5 years in the MAXXDRIVE (IGU)engineering department.
Nate lives with his wife Brooke and their two beagles, Walter and Winnie in their Columbus, WI home. They enjoy traveling and spending time with family and friends. Nate also enjoys deer, elk, and duck hunting along with fishing and trying to be a master chef on his pellet grill.
Account Manager | (608)-284-0286 | nate@herringtonpt.com
---
Dawn Uselding, CSP
Dawn is a graduate of Moraine Park Technical College and has 20 years of entrepreneurial and managerial experience. Prior to joining HerringtonPT in 2013, she created the business, marketing and operational plan for a company that assisted realtors and brokers across the nation to negotiate short sales. Dawn is a highly motivated, independent professional with proven relationship building, project management and problem-solving skills. She is instrumental in working with distributors and providing overall inside sales support. Dawn works side by side with our sales reps in determining and meeting or exceeding our customers' requirements.
Dawn and her husband Tom, live on a hobby farm in Manitowoc, WI. They are both involved in serving at their church and in the community. Dawn enjoys hunting, horseback riding, playing in the great outdoors and spending time her family.
Account Manager | (262) 573-6309 | Dawn@HerringtonPT.com
---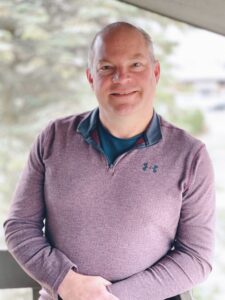 Matt Borchardt
Matt is a graduate of the University of Wisconsin- Platteville with a Bachelor of Science degree in Mechanical Engineering. He has over 20 years of sales and management experience working primarily in the manufacturing industry with most of his experience at Manitowoc Crane and several rigging services companies.
Matt and his wife Kathy have three daughters, Meghan, Lauren, and Erin. They live in Manitowoc, WI where Matt and his wife enjoy supporting their daughters in college and high school athletics and events and they also enjoy the outdoors. Matt specifically has a room set up in his basement for model trains in HO scale. He also enjoys fishing, working on cars, and fixing or updating things around the house.
Manufacturers' Sales Rep | (920)-973-7621 | matt@herringtonpt.com
---

Olivia Delikowski
Olivia is a dedicated professional who has a wealth of office, marketing, outreach, and customer service experience. She has a passion to serve and prides herself on her ability to listen, learn, lead, and provide creative solutions to customer needs.
Olivia lives in Manitowoc with her husband Ben, their two children, two dogs and feisty cat. They love camping, laughing, spending time together, and giving back to the community.
Office Manager | (920) 645-8574 | olivia@herringtonpt.com
---
Nancy Pinchard
Nancy graduated from Silver Lake College with a BA in Human Resource Management. She began her career with HerringtonPT in 2007 developing customized price lists and performing human resource and administrative tasks. Her role has evolved to include bookkeeping, payroll, marketing, and sales support activities. In addition, she is responsible for maintaining our CRM system and for providing a variety of administrative support duties. She has a unique talent for data management, spreadsheets and pivot tables.
Nancy lives in Two Rivers, WI with her husband, Randy, and their two spoiled Golden Retrievers, Lambeau and Abby. She enjoys spending time outdoors, frequenting their cottage in Door County, traveling, reading, gardening, biking, and sewing.
Admin/Sales Support | 920-645-3285 | Nancy@HerringtonPT.com